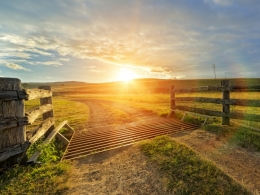 We are delighted to announce that we have appointed Sedgwick as our new claims partner, covering all cases relating to motor, property and liability.
With over 100 years' experience handling claims for rural communities, Sedgwick are an ideal strategic fit for our business and the needs of the UK rural business community.
We believe Sedgwick, with its national coverage and specialist expertise, is a great match for our brokers and customers alike. Recognising that the vast majority of agri-businesses are family run SMEs, they combine their loss adjusting expertise in the farming and food industry with their experience to deliver a rapid and appropriate response, managing claims from beginning to end.
Based in Cardiff, you can expect Sedgwick to provide:
A dedicated Rural Insurance claims team
Qualified and experienced loss adjusters with a vast knowledge of farming, estate management and rural enterprises
The right people, in the right place, at the right time, handling your claims
24/7/365 helpline
UK National coverage
Our new claims partnership commences on 10th June 2019 and will be serviced by a dedicated Rural Insurance branded team who will offer a bespoke service to our customers. All new claims on or after the 10th June 2019 will be handled by the Sedgwick team whilst existing claims will continue to be handled by Agrical. Contact numbers will remain the same and can be found on our website www.ruralinsurance.co.uk/claims.
Please keep reporting claims in the same way as before. The number is unchanged, and calls will be automatically routed to Sedgwick.